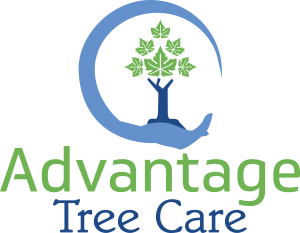 Safety is a top priority at Advantage Tree Care. We are fully insured and employ a team of highly skilled arborists ensuring that every new member of the team is introduced to our safe working practices.
There are several levels to operating a safe work site. On top of the relevant insurance, risk assessments and work safety procedures, we understand that one of the most important factors to a safe work site is a happy and healthy team. One of our core values is to respect and treat our employees well. Tree work is an amazing job to be involved with and when you care for your crews the job becomes even more satisfying and this reflects in the standard of tree work provided. We have found that how we treat our team has given us an edge over the traditional way of operating. We are fortunate to attract high quality and experienced tree experts making us one of the most dedicated and well respected tree companies in Victoria.
We are always keeping up with current techniques and training to ensure a healthier and safer work place for our team and clients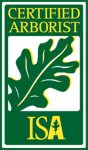 We are ISA certified, experienced arborists, offering high quality tree services. You can be assured that you and your trees are in the best of hands.
Looking for an ISA certified arborist tree services company you can rely on?
We ensure that we are always on top of our game when it comes to safety and training. To achieve this we;
Have an experienced core team of qualified arborists
Carry out on site risk assessments, identifying potential hazards and assessing how we can eliminate or minimize them prior to starting each job
Provide ongoing industry training opportunities for all of our employees
Ensure a healthy work/life balance which is essential, especially in a high risk job such as this
Collaborate with other skilled industry arborists, sharing experiences, knowledge and important  industry information around particular techniques, incidents and equipment.
Attend industry events such as ISA (Intentional Society of Arboriculture) conferences, Climbing Competitions, and local industry events such as Soak and Loam.
The nature of tree work is that it is very diverse, each job can present new challenges and opportunities to lean. As such, where jobs allow we take the opportunity to learn from real scenarios strengthening and building on the skills and knowledge of our overall team of arborists.
Communication is an essential part of a safe work site, that is especially true when dealing with removals. We work with and operate loud machinery and it is essential that the climber can have clear, unbroken means to communicate with their ground crew. We use top of the range Sena "in helmet" communication equipment.