Beautifying backyards in Greater Victoria since 2008
Tree Services Sidney BC
Advantage Tree Care certified ISA Arborists at your service. You have trees that need some TLC, we can help! 🙂
We are a full service tree care company servicing Sidney BC and the Greater Victoria area, offering a range of arborist services from tree pruning to tree removals, and tree health inspections too.
No is too big, or small. We are very well placed to handle all sizes and situations of tree work with over 15 years of tree industry experience.
Our primary goal is to take care of you and your green spaces every step of the way. Please contact us to talk through your requirements or to arrange a free initial site visit.
Arborist Tree Services offered in Sidney
Sidney is a beautiful town at the north end of the Saanich peninsula. It's 1 of the 13 Greater Victoria municipalities and has a population of nearly 12,000. Sidney includes a major port Swartz Bay, which is the popular ferry route that connects Vancouver Island to Vancouver and the mainland.
Sidney, like every other town here on the island have tons of beautiful trees from large towering Douglas Fir and Western Hemlock, to Arbutus and the protected Garry Oaks too. Keeping your property looking well isn't always an easy (or safe) task, that's why it's always a good idea to see help from a professional.
Our team is licensed, insured, and meets the highest standard of safety training. Our tree care and arborist services include;
Tree Pruning in Sidney, BC
To the layperson pruning a branch may seem like a simple act. However, there is a real art behind effective pruning, from both a tree health and tree aesthetics point of view. We pride ourselves in the highest quality craftsmanship when it comes to tree pruning and maintenance. We  provide a variety of tree pruning services including;
Structural pruning
Tree reductions
Tree thinning
Building clearance
Dead wood removal
Hazard prevention pruning
restorative pruning (when the tree has previously be poorly pruned)
Fruit tree pruning - further details below
Sensitive species pruning e.g. Garry Oak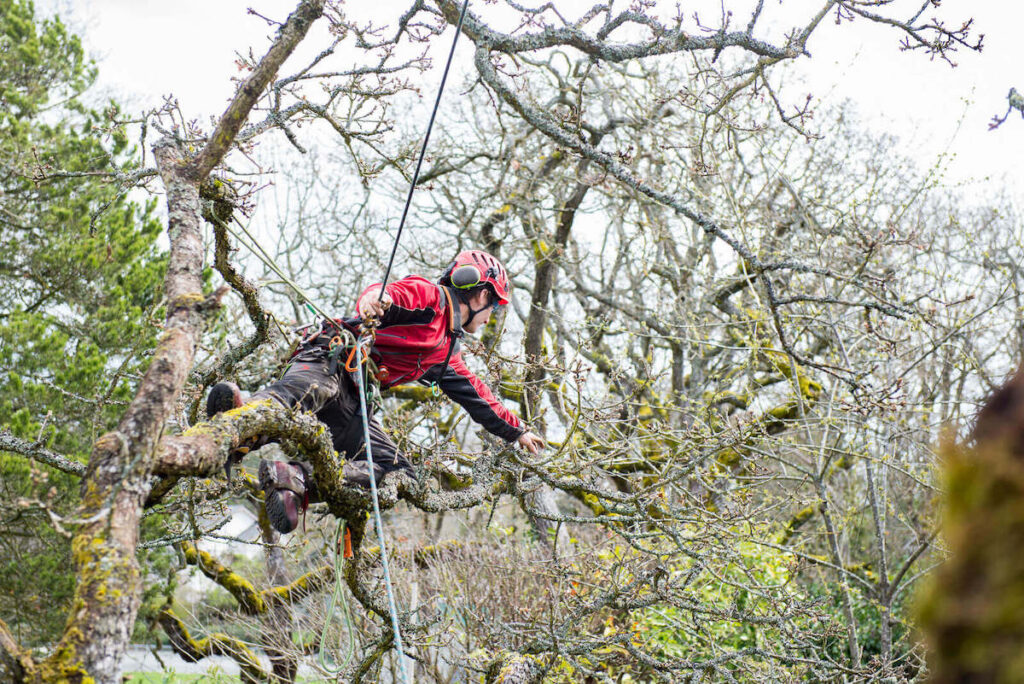 Meet Your Sidney Arborists
Why Advantage Tree Care?
One of our core values is guaranteed customer satisfaction, we will go above and beyond to ensure that each and every client is satisfied with our work. We aim to leave each site looking as presentable if not more presentable than when we arrived.
"You can rest assured that you and your trees are in the best of hands"
To learn more about us and our qualifications, meet the team.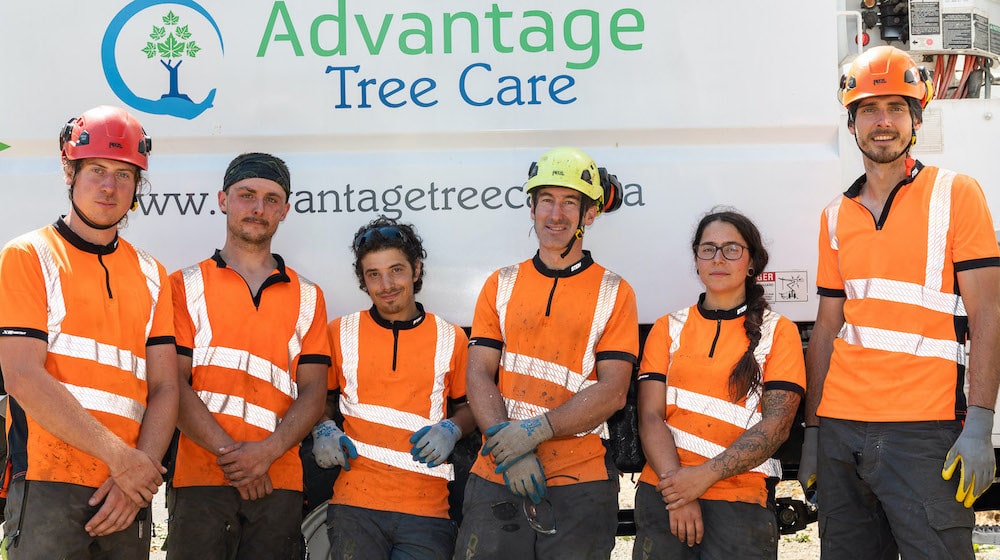 Residential and Commercial Tree Services
Whether a big spruce in your backyard needs pruning, or your Golf Club needs some backup after a storm, our team is very well placed to handle all sizes and situations of tree work
We work with both residential and commercial customers to meet their tree care needs, with over 15 years of tree industry experience. Our ISA certified arborists are skilled, educated and operate to ISA industry work standards whilst maintaining safe working practices.
We have specialized equipment which allows us to be dynamic and versatile when it comes to handling a variety of technically challenging jobs. Over the years we have refined our equipment and processes making us one of the most presentable and efficient tree care services on Vancouver Island.
For a quotation and onsite visit, please call 250-508-4445 or visit our contact page to send us a message.
Really knowledgeable and gave a very clear list of what the cost would be. They were on time and did a great job of cleaning up. Would definitely recommend !! - Google Review