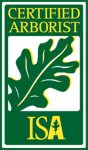 We are ISA certified, experienced arborists, offering high quality tree services. You can be assured that you and your trees are in the best of hands.
Our Values
Advantage Tree Care understands the value in a good work/life balance and how achieving this balance creates a happier and more satisfied team which in turn reflects in higher quality tree work and on the job attitude. We value quality of care both towards our employees and to the way we approach our clients.
One of our core values is guaranteed customer satisfaction, we will go above and beyond to ensure that each and every client is satisfied with our work. We aim to leave each site looking as presentable if not more presentable than when we arrived.
We believe in collaboration and sharing of knowledge. The tree service industry is a dynamic and challenging industry where new techniques, opportunities and skills are continually arising and being developed. We often invite trusted and reliable industry arborists from across Vancouver Island and the mainland to come and work with the Advantage Tree Care team. This approach brings significant value to both them and our crews as well as to our clients. We bring on board arborists who have global experience, who have worked in multiple countries around the world including New Zealand, Australia, Japan and the UK among others. This diversity helps to build and expand on techniques and skills within the industry, thus refining the overall approach to ensure that the tree services delivered are current and of unparalleled quality.