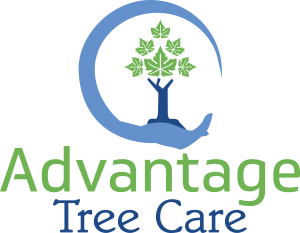 Pruning Trees to Maintain Tree Health, Aesthetics & Reduce
Potential Tree Hazards
To the layperson pruning a branch may seem like a simple act. However, there is a real art behind pruning trees from both a tree health and tree aesthetics point of view.
We pride ourselves in the highest quality craftsmanship when it comes to pruning trees and tree care. When you have your tree pruned by a certified arborist you benefit on multiple levels, most importantly;
Tree health is maintained
On-going maintenance costs are reduced
The tree's natural shape and aesthetics are preserved
As we are in an urban location, a lot of the drivers for pruning trees are due to them being in the way of human or building needs and frequently it is more about solving these needs than addressing the needs of the tree. As arborists we are continually having to get creative with how to achieve what the client wants, whilst maintaining the tree's health and aesthetics.
We  provide a variety of tree care services including;
Structural pruning
Tree reductions
Tree thinning
Building clearance
Dead wood removal
Hazard prevention pruning
restorative pruning (when the tree has previously be poorly pruned)
Fruit tree pruning - follow the link to learn more about apple tree and other fruit tree pruning
Sensitive species pruning e.g. Garry Oak
Garry Oak

(Quercus Garryana)
We specialize in and enjoy working with Garry Oaks. They are a valuable tree in our Ecosytem so much so that Oak Bay was named after the Garry Oakhealthier and safer work place for our team and clients
We ensure that we are always on top of our game when it comes to safety and training. To achieve this we;
Have an experienced core team of certified arborist
Carry out on site risk assessments, identifying potential hazards and assessing how we can eliminate or minimise them prior to starting each job
Provide ongoing industry training opportunities for all of our employees
Ensure a healthy work/life balance which is essential, especially in a high risk job such as this
Collaborate with other skilled industry arborists - sharing experiences, knowledge and important  industry information around particular techniques, incidents and equipment.
Attend industry events such as ISA (Intentional Society of Arboriculture) conferences, Climbing Competitions, and local industry events such as Soak and Loam.
The nature of tree work is that it is very diverse, each job can present new challenges and opportunities to lean. As such, where jobs allow we take the opportunity to learn from real scenarios strengthening and building on the skills and knowledge of our overall team of arborists.
Communication is an essential part of a safe work site, that is especially true when dealing with removals. We work with and operate loud machinery and it is essential that the climber can have clear, unbroken means to communicate with their ground crew. We use top of the range Sena "in helmet" communication equipment.