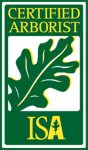 24/7 efficient & reliable emergency tree removal
Storm damaged trees, broken branches or potentially hazardous trees? We are able to assist you 24/7 with any tree related damage or hazards. Firstly, if your situation is critical i.e. the tree has hit power lines, a fire has started, people's health and safety is at risk or someone is injured, contact the appropriate 911 emergency services to ensure the correct medical, fire or safety help is on the way. We can fully assist you with any tree related emergency and will respond in a swift and timely manor.
We own and operate a range of equipment which allows us to be versatile when dealing with all sorts of tree related situations. Our emergency tree removal crews have industry specific training and are experienced to work out some of the most technical emergency tree hazards. With over 10 years of experience and the best equipment, we have the necessary skills to protect your trees from storm damage and to minimize any further damage to your property when removing a hazardous or fallen tree.
With a highly skilled team and specialized equipment, we are well placed to handle a rage of emergency tree removal situations.

Once the hazardous tree removal has taken place and your property has been made safe, our crews will then carry out a thorough site clean up and most importantly will visually inspect the site and other trees to check for any other potential signs that may result in future tree hazards.
We understand the emotional damage that a fallen tree can have on you and are fully capable of sympathizing with your situation. We can fully assist with removing your tree problem,  providing advice about local repair and restoration companies to fix the damage caused to your home or business. We also know how to deal efficiently and effectively with your insurance company to help get  your emergency tree services covered by insurance. We believe that our clients deserve all of the assistance that we can provide.
Victoria and the Gulf Islands are prone to annual storms which can cause significant strain on trees. Therefore, we highly recommend that post storm assessments are carried out on your trees. Even if your tree survived damage this time round it may have been weakened, so to help minimize the risk of potential future damage it is beneficial to have your trees assessed after a storm please feel free to contact us with any of your tree service needs.