The City of Victoria Tree Preservation Bylaws outline the various rules for working with protected trees. If you wish to carry out tree work like pruning or removals at your property, you will likely need to apply for a permit. Often consumers think that removing the tree is their only option, but in fact there are many scenarios where removing a tree is not actually necessary. We would recommend you consult a local arborist in Victoria to find out what your options are.
Do I need a permit to take a tree down in Victoria?
Yes, if you are looking to either remove, or prune a protected tree, you will need to apply for a permit.
What classifies as a protected tree?
You may need to apply for a tree permit if you are planning to prune or remove a protected tree on your property. Protected trees include:
A tree with a diameter over 30 cm
A hedge that contains any single stem with a diameter over 30 cm
Garry Oak (Quercus garryana), Arbutus (Arbutus menziesii), Pacific Yew (Taxus brevifolia) or Pacific Dogwood (Cornus nuttallii) over 50 cm in height measured above natural grade
A replacement tree
A tree that is protected by a restrictive covenant in favour of the City
A tree of any size that is on a slope where the slope grade is greater than 33 per cent over 10 metres
A tree of any size that is within 15 metres of the natural boundary of a watercourse
Learn more on City of Victoria Bylaw page
Can I remove a tree from my property in Victoria?
In accordance with Victoria's Tree Protection Bylaw, only certain trees can be removed. For instance, if the tree is:
Causing serious damage to your property
Located within the building envelope defined in the issued development or building permit
Dead, dying, diseased, or presents a hazard
Learn more about the conditions you need to meet for removing a tree.
Can I take a tree down myself?
If you want to take down a tree which is over 30cm in diameter, then you will need to complete a tree permit application in accordance to the City of Victoria Tree Preservation Bylaws. If you live in Saanich, learn how you can apply to cut down a tree on your property. Langley residents should refer to Langley City Bylaws
What district do you live in?
Tree protection bylaws vary depending on what district you live in. Read  all about the tree protection and removal bylaws for your neighbourhood.
Common questions about tree permits and bylaws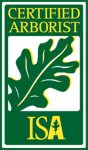 Need some help?
The Advantage Tree Care team of experienced, ISA arborists is here and ready for action. You can be assured that you and your trees are in the best of hands
All tree service projects begin with a consultation and site review. Depending on whether it's tree pruning, removals, emergency tree work, or a tree health inspection, we will meet with you to discuss the requirements.
So if you have a project in Victoria, Saanich, Langford, North Saanich, or Sidney, the team over here at Advantage Tree Care would be happy to provide you with a quote. Contact us for a quote, or call 250-508-4445.