We've had the pleasure of working with so many amazing clients over the years from residential to commercial and municipal contracts too. Have a read of what our customers say about our services. And if you have any questions about our services, please reach out and send us a message. 
Highly recommend this company. They are extremely knowledgeable about native species and other trees. We have hired them several times to prune a large Arbutus and the service has been excellent every time. The staff are friendly and efficient. They also went out of their way to protect a hummingbird nest they came across while pruning.
-Danielle, on Google
We had the good fortune of observing Advantage Tree Care remove a large cedar from the house next door. I was very impressed by their skill as the tree was right next to our neighbor's house and it involved falling the tree with very little room for error. I asked my neighbor for their contact information and had them give me a quote on pruning several trees for me. I received several quotes from different companies but the quote Michael gave me was the most competitive. Evan and Max did an excellent job pruning the trees for us and cleaning up all of the debris. Everyone I dealt with from the company was professional, friendly, punctual and a pleasure to deal with. I will definitely hire them again for any future tree care work that I need.
-Bruce W. on Google
I was able to have my protected tree assessed by an Arborist in a reasonable time after I made initial contact with this company.The work crew was on time, courteous and careful, and did everything that was asked for in the quote. I have had difficulty in the past getting other tree services to return calls, emails etc. and they often do not show up for appointments when promised, even when the need was urgent. I was very happy to have a hassle free experience with Advantage Tree Service.
-D.Keesha, Google Review
We have hired this firm three times and highly recommend them. Daniel, the owner, is very experienced and qualified. He ensures he understands what the customer wants done, and checks back throughout the job to make sure it is what the customer wants. He is also very concerned about maintaining the health of the tree and adhering to the municipal bylaws for tree management. He is patient, provides clear explanations, and perseveres to find a solution that works for customer, tree, and municipal regs. All of his team members are accredited arborists and very pleasant to deal with.
-Heather, on Google
This is the third time I have used Advantage Tree Care and as in the past I am very satisfied with their service trimming my hedge and trees. The quality of work is excellent and the price very fair. The Arborists are professional and friendly and go out of their way to provide me with superb service.
-Gwyneth, on Google
We've worked with 4 different arborists over the last 15 years, changing as some of the first ones retired. We've hired Advantage Tree Care twice (in 2019 and 2021) and both times were very impressed. Communicative, professional, friendly, knowledgeable -- and did excellent work in tree trimming two different types of trees at our Fairfield home.
-Emrys, Google review
Absolute 5-star experience. The Advantage crew were pros all around. They communicated well, listened, well, were respectful, and did great work for a great price. Very impressive, and I wouldn't hesitate to recommend their services to anyone. They love the work that they do and it shows.
-Adam, Google Review
Great guys to deal with, everything done as requested and they left the job site cleaner than it was! Neighbour was very concerned about her fence being knocked down but they removed the very large limbs over it without any problems. They cut and stacked the firewood, chipped and removed all the debris and even blew down the driveway. Very pleased with their work, we will definitely use them again!
-Cathy, Google Review
I was very satisfied with the job done on my large maple, birch and fir trees. It was a pleasure to deal with such a capable team of tree experts. They left my yard looking much better, thanks to their care and attention to detail. I highly recommend Advantage Tree Care. Very good value for work done.
-Val, Google Review
Read the rest of our reviews on Google
If you've just had tree work done by our team, we would truly appreciate it if you could leave us a review. Leave us a review on Google.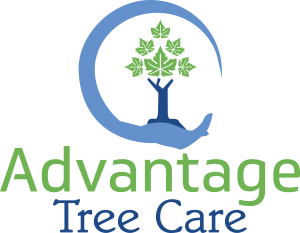 Safety is a top priority at Advantage Tree Care. We are fully insured and employ a team of highly skilled arborists ensuring that every new member of the team is introduced to our safe working practices.
There are several levels to operating a safe work site. On top of the relevant insurance, risk assessments and work safety procedures, we understand that one of the most important factors to a safe work site is a happy and healthy team. One of our core values is to respect and treat our employees well. Tree work is an amazing job to be involved with and when you care for your crews the job becomes even more satisfying and this reflects in the standard of tree work provided. We have found that how we treat our team has given us an edge over the traditional way of operating. We are fortunate to attract high quality and experienced tree experts making us one of the most dedicated and well respected tree companies in Victoria.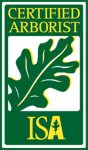 We are ISA certified, experienced arborists, offering high quality tree services. You can be assured that you and your trees are in the best of hands.